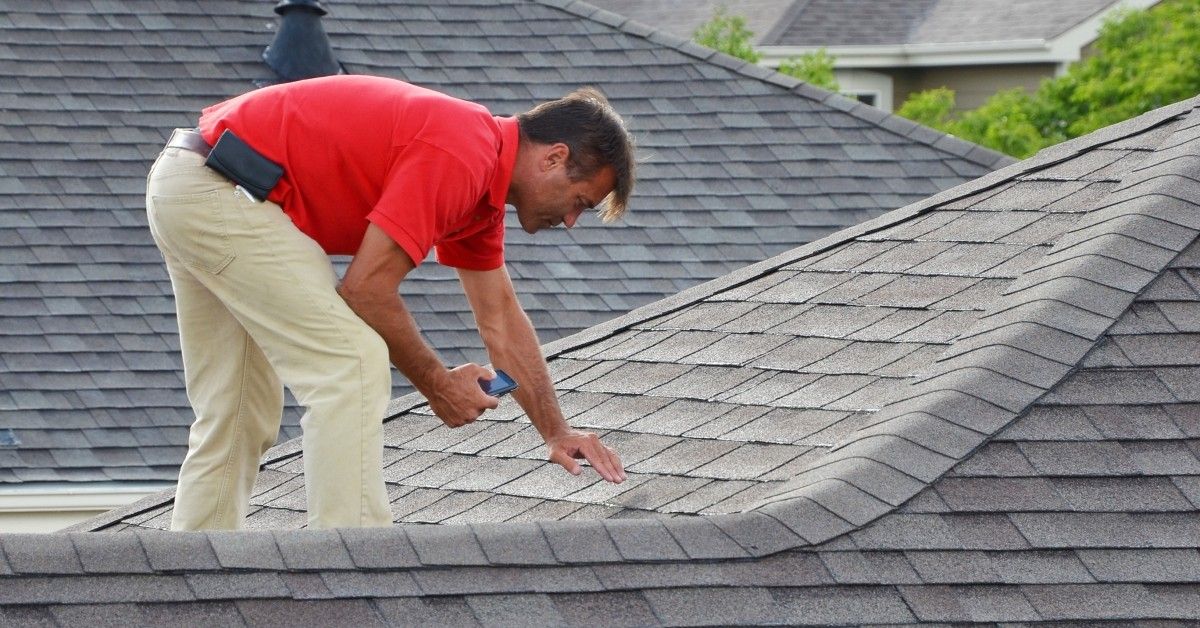 Taking Care of Your Roof with Inspections, Repairs, and Replacements
Although the majority of homeowners don't think much about the roof over their heads until water starts pouring through, your roof is one of the most important parts of your home. It not only affects the curb appeal of your house, but it is also your first line of defense in protecting your personal possessions and loved ones from the elements.
With this in mind, it's important to take good care of your roof — whether that means scheduling a roofing inspection, roofing repairs, or even a full roof replacement. In today's post, the roofing contractors at Rooftech Consulting & Construction in Atlanta explain everything you need to know to care for the roof over your head. Read on to learn more, and contact us today to schedule your roofing inspection!
Why Schedule Roofing Inspections?
Answer: to avoid roof repairs. Homes in general — and roofs in particular — require a lot of tender loving care and ongoing maintenance. If you schedule a roofing inspection and find out that there is damage, don't panic. A full roofing replacement is not always a foregone conclusion; depending on the age of your roofing system, a few damaged shingles or a leaking roof can often be fixed with simple repairs.
However, roof repairs are still some of the most expensive repairs your house will ever need, so you want to make sure you're scheduling routine roof inspections and maintenance so you can catch problems as quickly as possible, before they turn into more expensive damage.
Typically, homeowners should schedule regular roof inspections twice a year, once in the spring and once in the fall. Inspection in the spring is especially critical in the wake of severe snow and ice accumulation.
Why Schedule Roof Repairs?
Answer: to avoid needing a full roof replacement. If there is damage to your roof and you repeatedly ignore it, it may get worse until you need a full-on roof replacement instead of simpler (cheaper) roof repairs. So whenever your roof shows signs of distress, give our roofing contractors a call to stop damage in its tracks!
Why Schedule Roof Replacements?
If your roof is damaged to the point of needing to be replaced, it can be irresponsible and dangerous to continue living underneath it. Roof damage will never repair itself — it will only get worse as time goes on. In the worst case scenario, if you avoid scheduling a new roof installation, the accumulating damage could cause your roof to fail and collapse.
What Causes Roof Damage?
Normal wear-and-tear is gradual and inevitable, but there are many other factors that can accelerate the damage to your roof. Your attic might not be well-ventilated, causing condensation to gather and increase the risk of mold and rot. Your roof may be subjected to severe forces of nature including large gusts of wind, sustained exposure to the sun, torrential rains, snow, ice, and hail. If you have tall trees on or around your property, leaves and branches may fall onto your roof and damage or block drainage gutters that then retain moisture and cause deterioration and decay.
5 Signs That You May Need Roof Repairs
Many signs of roof damage are not immediately obvious, which is why it's always best to call in the roofing pros for a professional inspection. If you're curious, however, and want to check out your roof yourself, here are some things you should be looking for:
1. Moisture Marks
Start inside your home and get up to your attic. Climb up under the eaves and look for any beams or cracks of light coming through the top of the house. If light can get in, so can moisture, so this is a sign of a leaking roof. Also, be sure to look at the interior walls — if you find moisture blemishes or stains, you may need roof leak repairs.
Small damage can be fixed with repairs, but more extensive moisture damage will necessitate a full roof replacement. Our Rooftech roofing contractors can offer professional recommendations and guidance on the next steps after completing a roofing inspection.
2. Fungi, Moss, and Mold
Similarly, if you can see fungi, moss, or mold on or around your roof, you may have a leakage problem. These kinds of growths often signal trapped moisture that can cause rot and ruin. If you're not sure where the moisture is coming from, call our expert roof inspectors and we can help you figure out the root cause and recommend repairs.
3. Damaged Shingles
Now head outside and take a look at the shingles on top of your roof. Shingles should lie flat against the surface, and if you can see that they are curled, split, torn, or missing, then you should schedule immediate roof repairs. Granules in your gutters and downspouts are another sign of shingle damage, and you may need gutter repair. Localized damage is easy and quick to fix, but if 30% or more of your roof shingles are damaged, it may be time for a new roof.
4. Recent Weather Catastrophes
Did your roof save you from a recent catastrophe? If there was a tornado or a hurricane, then you should look for sagging spots, rotting boards, busted shingles, and other damage, and prepare yourself for a full roof replacement.
5. Advanced Roof Age
At what age does a roof needs to be replaced? This question is very common, but it doesn't have a straightforward answer. Individual lifespans vary widely from roof to roof based on factors like roofing materials and how well the house has been maintained, but generally speaking, you should think about replacing your roof every 20 to 25 years. Try to find out when your roof was installed to get a clearer idea of how much life it has left.
Call Our Atlanta Roofing Contractors Today!
The Rooftech Consulting & Construction team is made up of certified roofing consultants proudly offering roofing inspection, repair, and replacement services to residents of Atlanta and the surrounding areas. As pioneers and leaders in the roofing industry, we can provide comprehensive roof inspection services for all types of roofs, including (but not limited to) slate roofing, rubber roofing, flat roofing, and timber construction roofing.
We are well-known in the industry for reliability and accuracy in diagnosing roofing problems. We can inspect your roof visually and document all potential problem areas in a written report. Our detailed inspection reports include:
an overall description of your roof
an evaluation report about your roof system
your roof's life expectancy
recommended maintenance/replacement schedules
a roofing quote to make it easy to plan, anticipate, and decide the future of your roof
We are proud to be your trusted roofing company! Contact us today to schedule your roofing services and make sure your roof is getting the attention and care it deserves.